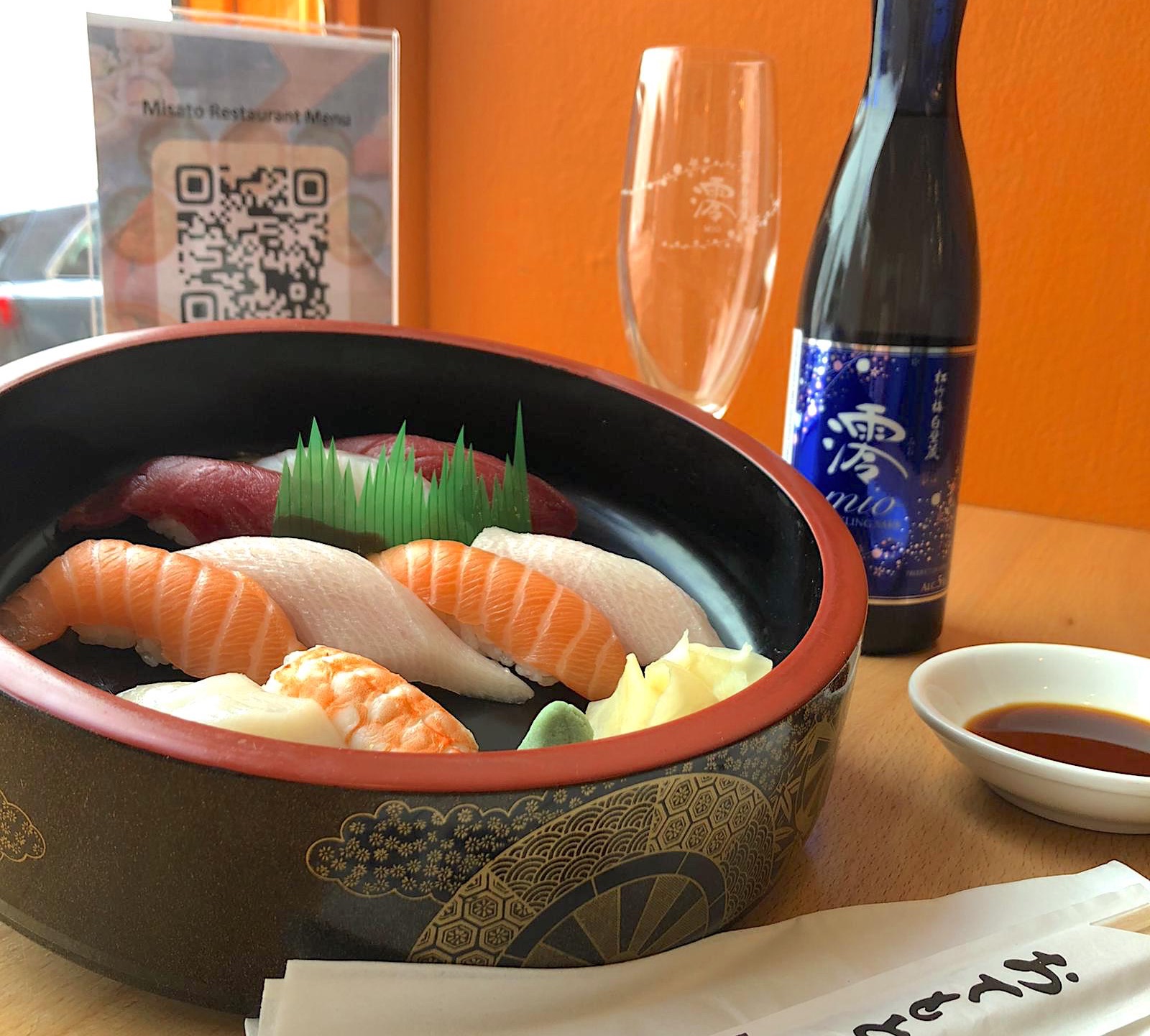 Dear Valued and loved customers,
Thank you for visiting this page.
We are excited to inform we have special sushi set for this bank holiday.
🍣 Sushi set (9 pieces) : £18.00
Tuna x2
Salmon x2
Yellow tail(Hamachi) x2
Sea bass x1
Scallop x1
Prawn x1
Why not visit Misato this weekend and try our sushi set. We also have a Sparkling Sake offer which can be beautifully paired with sushi.
Enjoy 20% off Mio Sparkling Sake throughout this bank holiday weekend.
Bank Holiday Offer: Friday 28th - Monday 30th May.
We hope to see you soon,
Misato Team
---
お客さまへ
いつもみさとをご愛顧くださいまして、誠にありがとうございます。
お客さまへお知らせがございます。
5月末のバンクホリデーに合わせて、3日間限定の特別メニュー「お寿司セット」を販売いたします。
🍣 お寿司セット(9貫入り) : 価格£18
お寿司セットのラインナップは、下記でございます。
まぐろ: 2貫
サーモン: 2貫
ハマチ: 2貫
スズキ: 1貫
イカ: 1貫
海老: 1貫
バンクホリデーにご家族でお寿司を召し上がりませんか?
店頭にて販売いたしております。
お客さまのお越しを心よりお待ち申し上げます。